New possibilities with our URL shortener
How often do you rephrase your text message to shorten it down?  Quite often?
You want to add as much information as possible but at the same time keep the cost down. 
Using a URL shortener in your SMS will give you the possibility to add more information and at the same time see who shows interest of the content through our Short link report.
In this post we will show you all the different functions vw provide when using our URL shortener in our service SMS Connect.  If you use our service SMS Gateway you can of course use the same functions.
How does the URL Shortener work?
A link can be very long and include unnecessarily many characters in your SMS. We recommend you to use our URL shortener which will help you to keep the cost down and at the same time give you possibility to add much more information.
To add a URL shortener you enter the Web client and click  Show functions and then you choose Insert short link.
Above you can see a introduction that shows how easily you can send a short link with embedded HTML.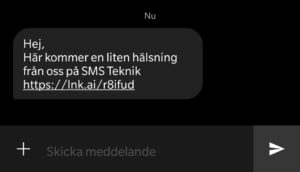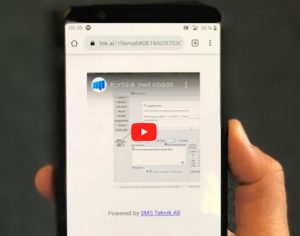 Follow up  – Short Link Report
For each sent SMS you receive a delivery report which shows if the message was successfully delivered or not.  When adding a short link into the message you will be able to see which of your recipients that has clicked on the link.
Our Short Link Report is a usable tool to see if your message has reached out in a successful way. Did it arouse interest in your recipient or do you need to adjust the content for the next send-out?
Which of the recipients have shown the most interest of your SMS? With our Short link report you can easily find it out.
OTP – One Time Password
Today we are all aware of the importance of keeping a high security level. No one wants information to end up in the wrong place.
By using our OTP solution through URL shortener you can lock down the content sent in the link.
Add the URL or message that the recipient will receive.
Click on the checkbox for OTP SMS
Insert. A short link are created and added into the message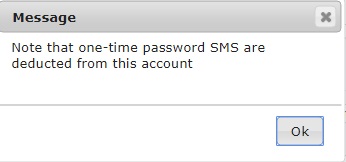 Use labels with values on your recipients in the address book to send out personalized and important messages through OTP.
QR code
We offer the possibility to send put a QR code by using our URL shortener.
Perfect to use for different events and shows with personal tickets that are scanned at arrival.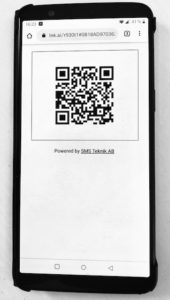 Bar code EAN-8/13
Use out URL shortener to add a bar-code. This enables unique offers for your customers/recipients.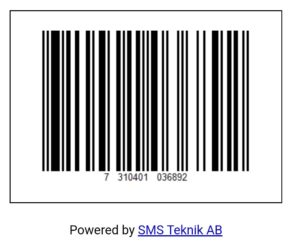 URL shortener – SMS Gateway
Send a short link with our  SMS Gateway.
Short link
%surl%=[https://www.smsteknik.se/member/login/]
Short link with time limit
%surl%=[https://www.smsteknik.se/member/login/|validto=2020-08-01]

OTP – One Time Password
%surl%=[https://www.smsteknik.se/member/login/|auth=sms]
QR code 
%surl%=[https://www.smsteknik.se/member/login/|qr]
Bar code EAN-8/13
%surl%=[7310070001788|bc]
We offer the possibility, you have the needs – contact us and we will tell you more!
Sharing is caring!