Proud sponsor
The office of SMS Teknik is located in Munkedal, a small village in Bohuslän.  In our community there are many different activities for children and adolescents. SMS Teknik cares deeply of well-being and that there should be a wide range of leisure time activities.
For us, it is obvious to support our local associations and therefore want to announce that we are proud sponsor of:

This year our local table tennis club also went up in the highest league. As a sponsor SMS Teknik was invited to a lecture by Jörgen Person and author Jens Fellke about his career and his autobiography "Den snälla världsmästaren" before the the opening game of the league.
.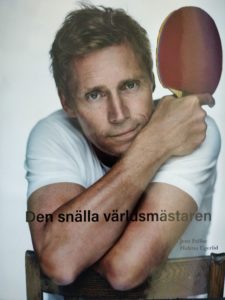 We also had the opportunity to try our skills in table tennis against the five-time World Cup champion.
The evening ended complete when Munkedal won the game, so congratulations to a great start!
We are also proud sponsor of:
To all the volunteers who are involved the association life in Munkedal municipality forward  – you make Munkedal a place that lives on!
Sharing is caring!