We welcome our new shooting stars
August is here, although we like to enjoy wonderful late summer days, everyday life is coming closer. During the summer two new colleagues has started at the office.
We would like to introduce you to Caroline and Josefina who are now on site to assist you.
My name is Caroline I am 27 years old and I come from Strömstad. Moved to Munkedal a little over 1 year ago together with my partner and newborn son who is today 1,5 years old.
Started at SMS Teknik in the summer of 2021, previously worked with logistics where I have worked with SMS Teknik's service, so I have a little knowledge of how it works as a customer. I am a happy and positive girl who likes new challenges and is not afraid to take on new assignments and come up with ideas.
My first tome at SMS Teknik has been beyond my expectations, good colleagues who helped me get into the company with open arms and a happy mood! I look forward to taking on more work and information and hope to do so with great commitment.
I hope we hear from you by phone or email!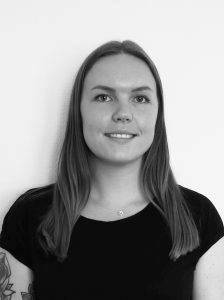 My name is Josefina, i'm 26 years old and grow up in Hunnebostrand. I have always worked in service minded professions and love the social connection you get by talking to new and old customers every day.
One year ago i took the step and moved to Munkedal and when i saw that SMS Teknik were looking for a new colleague, i became very interested! It turned out to be wonderful colleagues to work with and new exiting tasks. There is so much new and fun things to learn every day, and i look forward to what autumn has to offer.
On my spear time i like to hand out with my partner and family, renovate our house and to sing.
I hope you get a nice autumn and that we hear on the phone or in the email!
We are so happy that Caroline and Josefina started with us and we warmly welcome you to SMS Teknik!
Sharing is caring!